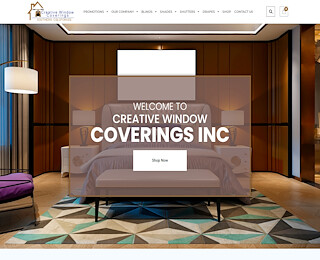 If you are looking for home improvement ideas, why not start with shutters Cypress. Creative Window Coverings has a wide range of versatile shutter choices that can work well in any room from the bedroom to the kitchen. The shutters are available in a wide range of colors and styles to accommodate the varied tastes of homeowners.
Why should you fit shutters in your home?
Shutters have many benefits; they keep the house warm during winter, provide a great balance between privacy and the views outside, and allow you to control the levels of light entering a room.
Shutters make excellent additions to any room and can increase the curb appeal and value of your home. Many people use shutters in their home offices for privacy and controlling the levels of light entering the room.
Shutters also help to regulate temperatures in rooms. In addition, they minimize glare from electronic devices such as televisions and computers in a room. Choose shutters with accessible matching tilt rods to allow you to adjust them without any problems.
Privacy
Shutters provide excellent privacy for any room in a house or office. In addition, they let in light and regulate room temperature.
Unlike regular window treatment that you need to take off the rail rods to clean, shutters can be cleaned in situ. You have the option of choosing moisture-resistant shutters for damp environments. This type of shutter has paint or lacquer finish to minimize wear.
One of the good things about shutters is you can use them with drapes too. They look incredible when matched with drapes.
What is the cost of shutters?
Creative Window Coverings has a wide range of shutter styles and colors. In addition, the shutters fit any budget. The affordable options are just as stylish and beautiful.
Consider the room environment when buying shutters. For instance, choose water-resistant shutters for your bathroom.
The type of shutter material you choose is determined by your budget, the room you are furnishing, and the look you want. Shutter prices vary with solid wood on the pricier end of the scale and composites on the more affordable end.
Some shutters are suitable for some rooms. For instance, the water and warp-resistant nature of polyvinyl shutters make them ideal for bathrooms.
Window Shape
Consider the style and shape of your windows when choosing shutters. The shutters you choose should complement the shape of your windows.
The flexible nature of shutters makes them suitable for any window shape, including rectangular circular and triangular. In addition, you can easily fold back the shutters to reveal the window frames.
Creative Window Coverings has a wide range of shutter styles. Full-height window shutters usually feature a divider rail or mid-rail, which allows you to control the shutters from above or below independently.
If you are looking for shutters that provide an excellent balance between privacy and views, consider getting plantation-style shutters. This type of shutter maximizes light penetration in a room while providing privacy.
Creative Window Coverings is your one-stop-shop for window shutters and blinds. Visit our store for great offers and discounts.
Creative Window Coverings
7147392801
7286 Melrose St
Buena Park CA 90621
US