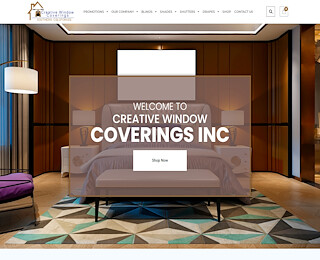 When looking for blinds in Cypress, you should consider choosing ones that meet your specific needs. Some of the considerations that top the list include ease of use and safety. Creative Window Coverings offers blinds designed to optimize safety in children and pets. Some of the blinds come with kits that allow homeowners to adapt cords to existing window treatments.
Which blinds fit my budget?
Creative Window Coverings offers blinds at different price ranges to allow home and business owners to choose blinds that fit their budgets. The quality of the blinds determines its price.
Even the most affordable blinds offered by Creative Window Coverings are well made. In addition, the company provides excellent service with every product selection.
Although energy-efficient blinds may have a high initial cost, they usually pay for themselves with time. When you invest in quality, eco-friendly blinds, the initial purchase cost is offset by the long-term savings on heating and cooling bills.
Real wood is one of the most popular materials for blinds. However, faux wood can also make excellent and beautiful additions to any home.
Faux wood blinds are also relatively cheaper than wood blinds. In addition, they are designed to provide excellent insulation and block light thanks to molded slats that create a tighter fit.
Color and Material
Consider your space when choosing the color and material of your blinds. If you want to open up your room and create the impression of a larger space, choose blinds that match the color tone of your walls.
For a cozier look and feel, choose blinds with contrast colors to make the window the focal point of your room. The color and material of your blinds determine the overall look of your room.
Color can affect the mood and ambiance in a room. Bolder and brighter colors fill a room with energy. On the other hand, rustic colors, including earth tones, bring peace and tranquility of the outdoors indoors.
Neutral colors highlight the accent pieces in a room. When it comes to choosing the color of your blinds, you can experiment with as many colors as possible.
What is the importance of blind trimmings?
It is much easier to choose the trimmings for some window treatments, such as roller shades. However, choosing the trimmings for your blinds may not be as simple as it sounds.
Wood and faux wood usually feature wide fabric tapes that add an element of fun to their color and patterns. Consider choosing blinds with trimmings that match the accent colors in your room.
Consider your needs
Know the window treatment you want and understand your specific needs. Blinds offer a whole range of benefits, including privacy, light control, energy efficiency, glare control, and aesthetics.
Many home and business owners look for blinds that offer most of the benefits. However, the best thing to do is to choose blinds that trade some features for others.
Our blinds come with unique features and benefits. They are functional, versatile, and can add to the beauty of your home. Talk to us to discuss your custom blinds design.
Creative Window Coverings
7147392801
7286 Melrose St
Buena Park CA 90621
US