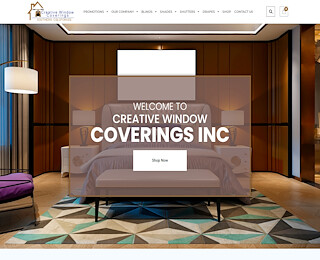 Plantation shutters have continued to be a top-notch choice for a better home window treatment and with good reason. They perfectly go along with any interior design and can increase the value of your entire home. However, many homeowners are much concerned as they can't differentiate between a plantation and a traditional shutter, also not convinced on how shutters won't make their rooms dark.
Both questions have been addressed below to encourage our potential buyers of shutters in Whittier, come along!
Is There Any Difference Between Plantation Shutters and Traditional Shutters?
What do you picture in your head at the hearing of shutters? The traditional style or the plantation shutter? Can you differentiate both? If you don't have an answer to this, you would be enlightened. Even many homeowners don't know the differences between these varied window treatments. The main difference between both would be discussed in a moment to help you in decision making when shopping for a new one.
Traditional Shutters' Look
Traditional shutters louvers are designed to be small and narrow. These louvers are the angled slats that allow the reflection of light into a room. These shutters can still be seen in some homes with their louvers as small as 1 1/4 inch. Due to the small space in between each slat, these shutters were mostly used for smaller windows.
Plantation Shutters' Look
The most significant difference for the plantation shutters from the traditional shutters is the much wider louver style. Some plantation shutters allow you to control the louvers' width as they come in different sizes. These options give you the flexibility in balancing your interior décor with your view of the surrounding. The larger the louvers, the more the spectacular outdoor view you will have.
For some individuals, the bigger the louvers, the better they prefer it. Not every homeowner cares about the outside world, so deciding to go for a shutter with a smaller louver is their choice.
For homeowners who are shopping for Shutters in Whittier, there are many other essential features to look out for. If you need assistance in deciding what's right for your home, we can help!
Will my room seem darker with shutters?
This question seems to bother a lot of individuals as they become so worried and want to get clarified if they would or won't lose light from their room with the introduction of shutters. Nevertheless, one most considerable benefit of having window shutters mounted is the ability for you to control the reflection of light into your rooms.
Also, having in mind that all the rooms in your apartment face different directions, and it is worth taking into consideration when opting for shutters. For instance, you might wish to reduce the amount of brightness coming into a room, while in more dark rooms, you might want to increase the inflow of light. Plantation Shutters are fitted with louvers that give you the authority to control the light in each room. This control can be quickly done than curtains, which are just either open or close. Also, your shutters can be fully opened, leaving you with more options.
Your shutter's color choice plays a significant role here, too, as it also helps enhance the lighting of your home. Selecting a white color or a light-colored wood will make your room appear brighter. Light will bounce off and reflect the whole room, giving your home a spectacular and airy feeling.
For more inquires about our sales services of Shutters in Whittier, kindly reach us via email or a phone call today!
Creative Window Coverings
7147392801
7286 Melrose St
Buena Park CA 90621
US