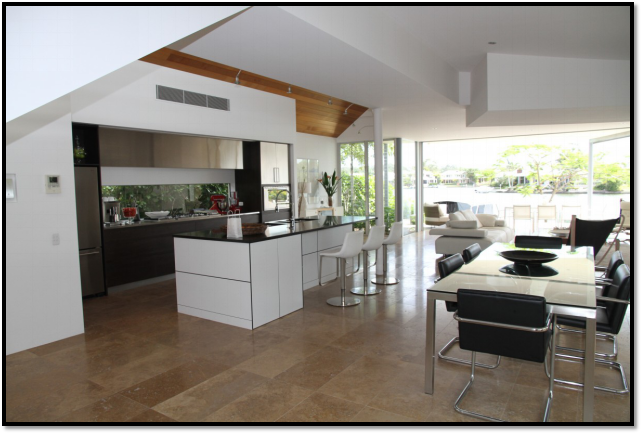 After taking a look at an endless number of houses, you finally found the one! This place is going to be your home for a while, so you need to decorate it right. After all, giving it a personal touch is a central part of giving it that homey vibe.
We realize that you have constraints when it comes to sprucing up your rental. But there are many ways to embellish a place without making any major alterations to it!
Allow us to elaborate!
Accessorize!
If you think that decoration means chandeliers, sconces, wall hangings, fall-ceilings, etc., we're here to show you a whole new world.
Decorating means adding color and life to your place.
This can be done in a number of ways—crockery, cushions, draperies, plants, furnishing, and so much more!
If you're having trouble completing the look of any room, throw pillows can be a godsend! They're a wonderful way to fill up an empty space with some vibrant colors and design!
And if you're the color or design seem to have outdated or if you grow tired of the current look, you can simply change the covers and transform the look altogether!
Cover the Sockets
Switches are a necessity in every room—your electronics won't work without them. But let's be honest, they're an eyesore in an otherwise perfect looking space.
Well, not anymore! If a socket is oddly placed, then there are ways to conceal it or camouflage it. Just paint them the color of the wall and you'll barely be able to see them! The great thing about paint is that you can transform just about any place with it.
And if that doesn't work for you, use art to make them look more chic and fascinating!
Find Your Best Lighting
Lighting makes a great difference in any space—it's half the ambiance!
In your new space, give lighting special attention. Think about what kind of effect you prefer—cool, bright, warm? Depending on your preference, you can choose the right kind of fixtures. Some people even use various lighting fixtures to create different lighting effects.
Natural light is also a great way of giving your space the perfect illumination. With the right kind of window covering to allow just the right amount of sunshine into your home, you can light up the space in the best possible way!
If you're looking for window solutions in Long Beach, CA, then take a look at our window treatments to find your favorite pick and request your free estimate today!