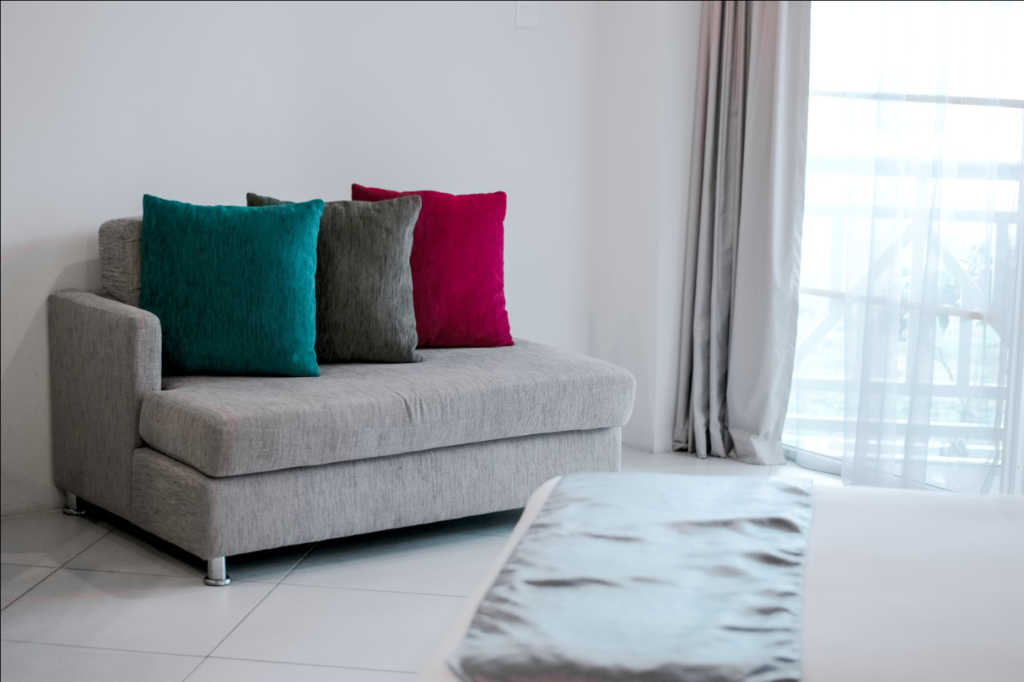 Leading a minimalist lifestyle can be challenging when it comes to designing your apartment. You want to make your home look cozy and comfortable, without going overboard with the décor.
Here's how you can enhance your window coverings in a minimalist way.
Light Curtains
Curtains and drapes are classic window coverings, perfect for keeping the sunlight out and adding structure to your room. However, when you're trying to achieve a minimalist look, you must take care to not go overboard with your choice of design.
While picking curtains, opt for something that isn't too fancy or fussy. This means no heavy drapes that take too much space or look extra bulky. Instead, go for curtains that hang neatly and blend in with the interior.
Wave pleat drapes are a good option to consider. These drapes have precise folds within them, allowing them to hang elegantly. These are also lightweight, taking up only a small space alongside the window. When drawn back, they frame the window perfectly without looking extravagant or gaudy.
Simple Shades
If you don't want to get into the hassle of floor-long drapes, then shades are another practical and minimalist option. Roman shades, in particular, emphasize the minimalist décor of your home, and help you monitor the amount of sunlight entering through the widows. These shades are available in semi-transparent as well as opaque materials, and add an excellent touch to your home.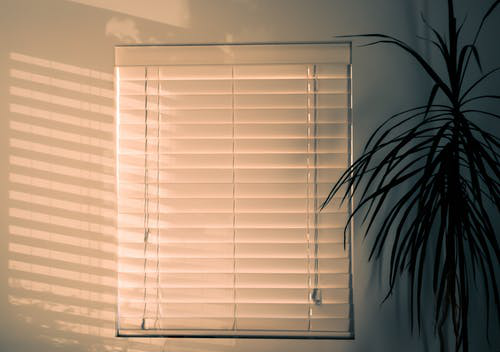 Another great option to consider is woven wood shades. These are especially popular as they add a natural look to your home, giving it a distinct look. Because they're so versatile, you can use woven wood shades for both modern as well as traditional interior styles.
Shades can be hung at the top of the wall. This makes your windows appear larger than they actually are and the room looks more open and spacious, tying in perfectly with the minimalist design.
Wooden Blinds
Blinds have long been home décor favorites among minimalists. This universal form of window covering is perfect for any room, be it your study or the kitchen. Available in a variety of colors and sizes, blinds are truly versatile and work well with all types of indoor spaces.
Wooden blinds are especially popular in minimalist households. They're a lot more durable and safer to use than metallic ones that don't quite give the same look as wooden blinds do. Wooden blinds enhance the features of the room by creating a serene and sophisticated environment, without you having to add a bunch of decorative items to lift up the space.
Get your window covering products at Creative Window Coverings, Inc. We provide a range of high-quality window drapery accessories that will suit your minimalist needs perfectly.
Call us at (714)-739-2801 for more information about our ongoing promotions!