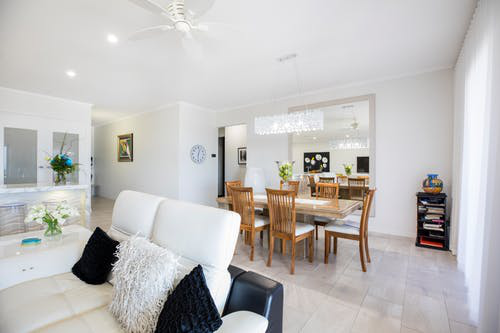 Whether it's for clothing or interior décor, white never disappoints. It's always in style and no other color can beat its elegant look. Decorating your home and choosing the right color scheme for it can be challenging, mainly due to the boatload of options out there.
If you're confused about which color scheme to choose for your home's interior, why not opt for the classic all-white look? There are so many ways you can go about it and get creative. An all-white interior design theme is bound to attract attention and be soothing to the eye.
Below, we will discuss some ideas to decorate your home with white and transform it:
1. Furniture
Get your old furniture painted in white to give your room a fresh look. This looks extremely trendy, and any decoration items or colorful artworks you add will work well with it. Moreover, consider getting your walls painted white too.
White is the best color when it comes to creating an illusion of open space. Consider adding white sofas as well to give the room a more comfortable feel. You can always throw in some colorful cushions for contrast.
2. Add a pop of color
Add an interesting strike of color to your all-white room by adding unique art pieces, patterned rugs, or bright table linens. Having an all-white room provides you with the best canvas to get creative and experiment with.
A large rug in the middle of the room can do wonders. If you want to keep the vibe subtle, opt for neutral-colored rugs instead of brighter ones. When it comes to table linens, pastels can go a long way and immediately brighten up the room and create a soft balance.
3. Window treatments
When decorating your home with white, the window treatment options are endless. This is because almost anything will look good with those white walls and furniture pieces.
If you want to stay true to the all-white theme, sheer white-colored drapes can be one of your best options. They'll make the room look airy and also add luxury luxurious feel to them. If you want to go bold, opt for colorful drapes. These will add a modern touch to the room and make it pop. Classic window treatment options include window blinds or shades.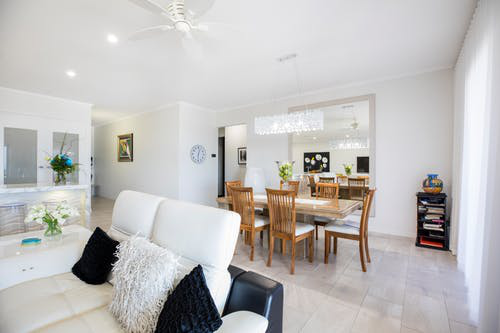 We offer the best interior window coverings in Corona, CA, at the most affordable rates! Choose from our exclusive range of custom draperies, window blinds, window shades, and more. Call us now at 714-739-2801!