Check Out Our Collection of High-Quality Designer Drapery Fabrics!

Now you don't need to worry about transforming your room because we make it easier with our collection of designer drapery fabrics. We have a massive selection of different fabrics, which are versatile and will match any trend or style. Our design consultants will help create unique window treatments, with quality designer drapery fabrics for an instant upgrade in your home. You can choose to use these fabrics for bed skirts, toss pillows, duvet covers, and sew slipcovers as well.

At Creative Window Coverings, Inc. we believe in delivering the very best in drapery treatments, and window solutions to homeowners in Southern California. We carry the complete collection of designer fabric brands like Fabricut, Duralee, F. Schumacher, Kravet, Robert Allen, and more. Whether you want luxurious fabrics or affordable sheer, we have got an extensive library of styles and patterns for drapery fabrics that will transform your homes.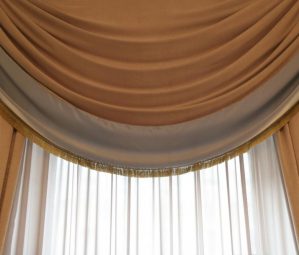 Upgrade Your Rooms with a Style Statement

You will never have to worry about making a statement with our range of drapery fabrics, which allow you to choose any style and transform your home. We carry the best fabric brands, which will elevate your draperies, and the best part is that you can easily upgrade any room in your home. Whether you want drapery fabric for your kitchen, nursery, bedroom, or dining room, we have a fabulous selection, featuring the latest fabric designs for draperies.

It doesn't matter whether you are creating upholstering the furniture, bedding, slipcovers, decorative pillows, roman shades, swags, curtains, or window treatments, we have thousands of different fabric designs for draperies. The best part is that we offer discount prices to homeowners, allowing them to get high-quality drapery fabric at affordable rates.


Fabrics for All Styles and Times

It doesn't matter what type of fabric or what style of drapery you are going for, we have the ultimate drapery fabric collection that will transform your home. Whether you want a traditional or contemporary style, we have the right fabric for your draperies. Our extensive fabric collection includes different patterns such as, distinctive weave effects, prints, jacquards, stripes, plaids, checks, and dots.For more information about our drapery fabrics, get in touch with our design consultants today.