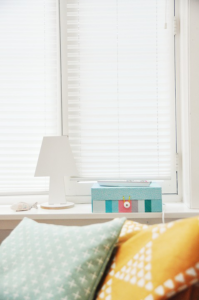 Window treatments are one of the most important aspects of your home's interior. Not choosing the right window treatment for your home can diminish its aesthetic appeal and tone down the vibe you're going for.
When it comes to choosing these treatments, it's important for you to know of all the options out there and choose one that suits your personal preferences the best.
Top down shades can be the ideal window treatment for your home. They're effortlessly chic and you can find an endless variety of options. They're also easy to install, and you can add them to your living room, dining area, bedroom, and so on.
Below, we will discuss some benefits of top down shades:
1. Provide light control
A regular shade can only be raised and lowered from the bottom, and this restricts its ability to provide sufficient light control.
Top down shades, however, allow you to control the shade from the top as well. This lets you allow sufficient sunlight in without going through the extra hassle of opening the shades completely.
2. Child-proof
Top down shades are extremely safe for kids and can be a viable option to have in your baby's room as well. This is because they are cordless and don't require you to pull the strings to operate them. This will not only give you peace of mind, but you can also be assured that your kids won't get tangled up in the strings!

3. Spruces up your interior décor
Nowadays, you can find a numerous variety of top down shades in multiple designs and colors. Cellular shades, for instance, are best for rooms where you want the least amount of noise seeping in.
The endless variety of these shades means you can get one that contrasts and matches your interior décor theme and instantly enhance the visual appearance of your room.
4.  Provides utmost privacy
If you live in an area where privacy is a concern, top down shades may be your best bet at choosing a suitable window treatment for your home. As these shades can be opened from the top, they allow sunlight in your open spaces without attracting unwanted stares. It's really a win-win situation.
Installing them in areas that require the most privacy like your bedroom or bathroom can be extremely useful.
We offer a range of interior window coverings in Corona, CA, at the best rates. Choose from our range of high-quality window shades, window blinds, draperies, and more and enhance your home's interior! For more information, call us now at 714-739-2801.