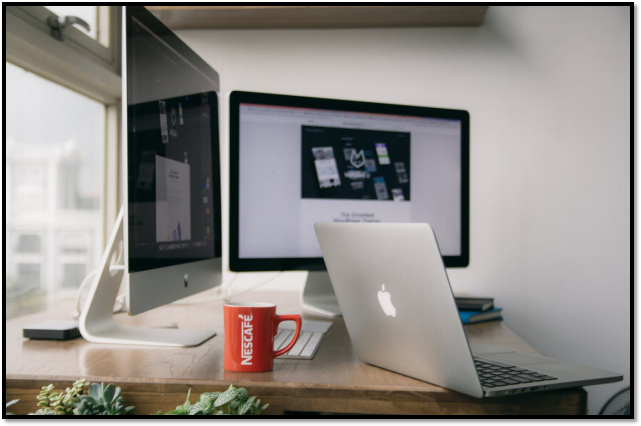 A lot of people love working from home—after all, who could say no to being in a comfortable environment and not having to deal with traffic!
But considering you enjoy it so much, have you ever considered setting up a home office? A space that's the base of all your operations and is stylish, cozy, and ergonomic.
If that sounds like something you'd be interested in, then here are some tips on how to style yours.
Think About Storage
Most home offices have limited space for all your documents and other important equipment and miscellaneous items. So you need to get creative!
Consider using magazine-style shelves or library displays as storage solutions. And if you don't want your files and papers to be on display, an under-desk storage area will do the trick!
Thinking about storage solutions is important because you don't want the space getting cluttered—that will spoil the vibe and make it harder for you to find the right documents o.
Don't Hold Back on the Greenery
Plants always lend a pleasant finish to any space—your home office included. They add color to the place and make it look livelier. Not to mention, they can be your personal supply of oxygen!
Not only are plants good decoration props for Skype meetings, but watering them will also provide you with a welcome break from work!
Welcome Natural Light
If you can dedicate an entire room to your home office, we suggest you pick the best possible spot. Some people prefer dark spots, but if you ask us, natural light makes a whole lot of difference to your mood and productivity.
Place your desk close to the window so you can enjoy as much sunlight as possible. And during darker hours, use some soft, warm lights to illuminate your workstation to create that perfect glowing effect.
Window Dressing
Window coverings are one of those features that often get neglected but believe us when we say that they can make a world of difference!
If you want more light in your workspace, we suggest thin, minimalistic draperies. And if you don't want to add curtains, then blinds or shutters are great options—they'll allow as much light as you want and you can roll it down if you don't want any light at all!
At Creative Window Coverings, we provide a range of amazing window dressing solutions in California. Request your free quote today!