Pastel shades may have been the latest craze recently, but now it's all about going bold—within and without. Bold colors are playing an important role in the world of interior design, with many designers incorporating them into their residential and commercial schemes. If you're looking to decorate your room, why not do it in bold and really make a statement?  
When it comes to choosing the ideal interior décor theme for your room, the variety is innumerable. Using bold colors around your room and striking the right balance of color can immediately enhance its visual appeal and make it stand out.
Here's how you can revamp your room with bold colors:
Showcase your art masterpieces
One of the best ways to revamp your room in bold colors would be to put a vibrant-colored art wall hanging. Hanging this against a white backdrop will make it pop and give you the perfect amount of color.
You can hang these stunning art pieces on the wall behind the bed, the TV area, or near the dressing table.
Go all out with those cushions
If you have a white or nude colored sofa lying around, why not consider treating it with a little bit of color? Throw in some colorful cushions made of upholstery of oranges, pinks, yellows, or reds, for instance. For an added flair, choose those with eye-catching patterns made on them. However, make sure the colors are from the same family.
On the other hand, you can choose a bold-colored sofa and nude cushions instead. Avoid overdosing the bold game by changing both—balance is key.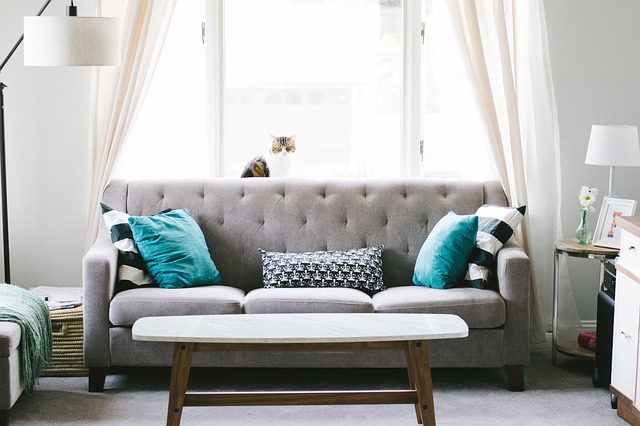 Rugs
A bold colored, beautifully patterned rug can be the centerpiece of your room. If you're struggling with finding the right pattern to match your interior décor with, just choose a plain vibrant-colored one.
Area rugs are undoubtedly powerful design tools, so don't be afraid to experiment.
Window treatments
Ever thought of getting bold colored, colorful drapes? Well, now is your chance.
Colorful drapes can be the best window treatments for your room—one that will give it the perfect hue of color and make it look Instagram-worthy. Other window treatment options to install include honeycomb shades, Roman shades, and more.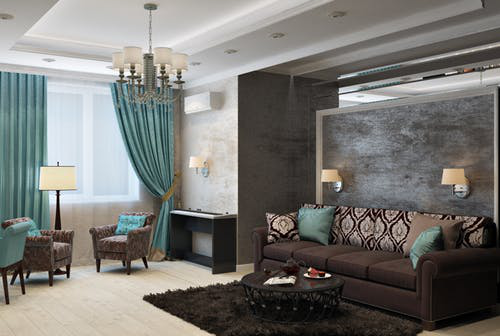 Go bold and check out our exceptional range of window treatments in Downey, CA. With nearly four decades of experience in the industry, we offer a variety of beautifully designed draperies, shades, and more at the most affordable rates.
Call us now at (714)-739-2801!