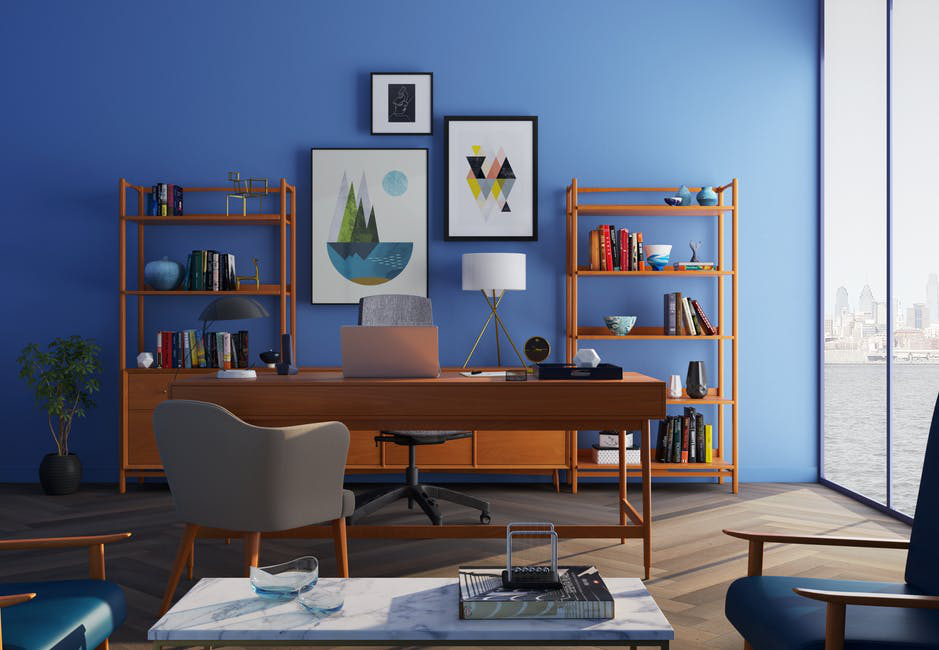 Just because you have a small room, doesn't mean you can't decorate it the way you want. While it may seem like your options are limited, there are number of ways to transform a small room and give it a "grand" look.
Here are a few options to consider:
Use Carts and Trolleys
While it may seem like an odd combination or choice, experts Julie Carlson and Margot Guralnick know all the tips and tricks when it comes to organizing rooms for storage. Their book, Remodelista: The Organized Home is all about saving space using unique tricks and hacks.
And carts and trolleys happen to be one of them! The idea is to place carts in the corner of your room with various decorations to create a nice, chic design that doesn't take away from the interior. Secondly, the good thing about carts and trolleys is that you can easily move them or tuck them away whenever you want!
Small Tables 
Turn the tables (pun intended) by transforming the overall look of your room using small tables. You can go for coffee tables or check out this tiny and cute table by Sugar & Cloth to get an idea of what we're talking about.
The best thing is that you can also use small tables as plant or vase stands. If you have artificial plants or a beautiful big vase, by all means, go ahead and use them!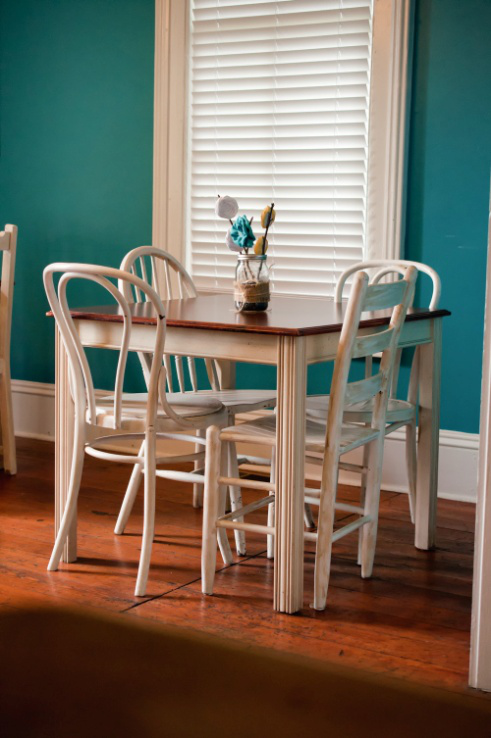 Secondly, plants add a nice, peaceful look to rooms and this gives makes them appear bigger. But of course, don't crowd the entire room with plants!
Wall Vanity
Now, we like luxurious vanities as much as the next person and they're very pretty to look at. But the modern home is now moving on from traditional vanities. Homeowners are now opting for wall mirrors with a small shelf. This not only saves you space, it makes the room look tidier.
Pastel Colored Walls

Here's another neat trick: just paint one side of the wall. Make sure to go for a nice pastel color. Light colors often complement the furnishings of the room, without taking away attention from them.
Pastel walls will help make the room look bigger and brighter. Bold colors often distract the eyes because they add sharpness to an otherwise dull-looking room. But pastel colors help keep everything balanced. They create the illusion of making the room being bigger than it is.
Blinds Instead of Curtains
The modern home now calls for blinds instead of curtains. While curtains are still in use and add a sophisticated look to any interior, blinds add personality to small rooms. They give a "neat and tidy" feeling and add dimension to the walls.
Furthermore, there are plenty of ways you can get creative with blinds. There are plenty of options to choose from too. Roman blinds, cellular blinds, pleated blinds, panel blinds, vertical blinds—these are just a few of the many options you can choose from.
The right window treatment not only adds personality to a room, it also makes it look brighter and bigger.
At Creative Window Coverings, we understand that you need something a little extra to add life to your home. That's why we offer exceptional window treatments so that you can decorate your home according to your taste, style, and preferences.
We offer our customers an exquisite range of unique and modern customized window treatment options, which include: shades, blinds, drapery and more! Feel free to get in touch with us to learn more!