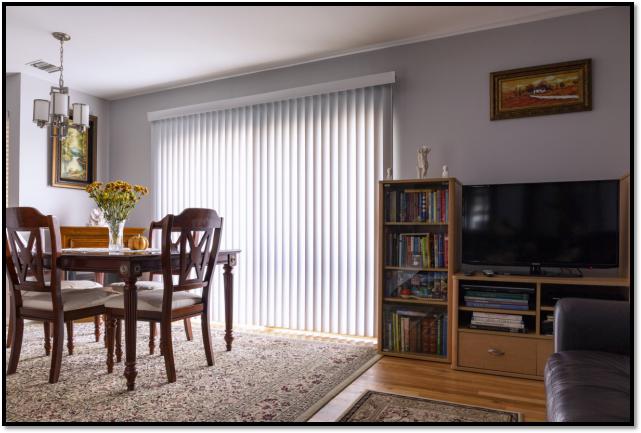 After you've already spent so much on buying a new house, spending more on window coverings seems like a rather unexpected and unimportant expense. As a result, you might feel like ignoring this seemingly insignificant décor expense, but don't give into this temptation! Window treatments are actually a very crucial part of your home's ambiance. They help you create a calming environment that's more suited to your tastes—it makes you feel more at home than you'd otherwise feel.
But making an investment such as this requires a little prudence, knowledge and time; after all you could lose a lot of money if you chose the wrong curtains! Well, we've got you covered. Here are three common mistakes that you don't want to make when you go shopping for those window dressings:
Mistake #1: Buying Curtains of the Wrong Size
Windows can be of various different sizes and if you're going to purchase your curtains off the rack, chances are you might pick the wrong size. Imagine how it'd look if the draperies you bought in an effort to save a little money ended up being shorter than the windows they're supposed to cover. Now that would not be a pretty sight, and besides, it would totally ruin the look of the space. How do you avoid making this mistake? Simple, know the measurements of your windows and check for the right size when you go shopping. And if you can't find something of the right size, get it made from a reputable company that offers window solutions like Creative Window Coverings in Downey.  Here, we have all kinds of high quality window solutions at affordable rates.
Mistake #2: Only Going for Looks
Sure, the appearance of the draperies or blinds is a very important factor, but that alone shouldn't blind you from checking other factors. Even if you find something that looks just like jewelry that would give the finishing touches to your otherwise perfect living room, don't ignore its functionality and style. For example, if you've got adorable pets that love to hang on those hanging curtains and can't miss out on their ritual to look out the window, then draperies might not be a viable option for you. Go for faux wood blinds or shutters that your furball can't play with and you can clean easily too.
Mistake #3: Considering the Price Factor Alone
We understand that you work very hard to earn all that money and you'd really like to put it to good use, but hear us out. Sometimes when you're looking for suitable window coverings at the store, you might find something that's relatively cheaper but there's a good chance that the quality might not be as reliable as you'd like it to be. Window treatments can be investments that stay with you for many years. So, if you can afford something a little more costly, we suggest you find and buy something that offers you good quality for good money!