Shutter of the Future
Woodlore® Plus is a wood composite hybrid shutter utilizing lightweight yet durable ABS for its louvers, a material often used in high-end endurance applications such as appliances, car parts and helmets, while utilizing structured wood composite frames and rails.  It is VOC safe and CARB compliant for off-gassing.
Woodlore® Plus is tougher, has more colors and is more versatile than ever before.
Ingenuity at Its Best
To maximize structural strength and rigidity of louvers while reducing weight, we looked to aeronautics in the development of Woodlore® Plus louvers. After hours of calculations through computer modeling, we developed an optimal structural design where each louver is reinforced by an intricate but hidden structural support system inspired by the design of wing spars of aircraft. The exclusive construction creates a louver that is substantially stronger and more rigid. Each louver then undergoes multiple sanding and painting sequences for an impeccable finish suitable for virtually all interiors.
Beautiful & Waterproof
For high moisture areas of the home, the special waterproof option enhances resistance to moisture, shrinking, and warping. The durable ABS co-polymer means a tough and waterproof surface that won't chip, scratch, or dent. Not to mention, stainless steel hinges included in the waterproof option are guaranteed never to rust or corrode.
Engineered Stiles for Stability
A well-crafted shutter closes solidly, does not have unsightly gaps, and stays that way year in and year out. To accomplish this, each part of the shutter must be stable and can resist twisting and bowing. With the unique engineered stiles, multiple layers of wood are bonded together with pressure, heat, and polymer. The proprietary process imparts an intense level of stability and structural integrity to the cores and results in a robust support system for your shutters.
Any Shape. Any Color. Any Size.
Windows come in all shapes and sizes. Woodlore® Plus offers a wide range of customization options to fit your personal style. Whether it is a triangle, round or sunburst, we haven't met a window that we can't cover. With a multitude of standard colors and a custom color option to match your wall color or furniture, your design possibilities are endless.
Enjoy the View
InvisibleTilt™, the embedded gear and pinion system, enables seamless louver tilting without a tilt rod for a more streamlined and modern appearance. Traditional "hidden tilt" systems hide a bar in the back of the panel, fastened by screws that loosen over time. This results in the panels closing unevenly and allowing light to creep in, plus wear and tear from loose screws scraping against your frame.
This breakthrough technology has no extra screws or fasteners that can eventually rattle, rust, bend, break or scuff over time. Its precise control over the louvers allows for tighter and more consistent closure throughout, while ensuring wider and more unobstructed views.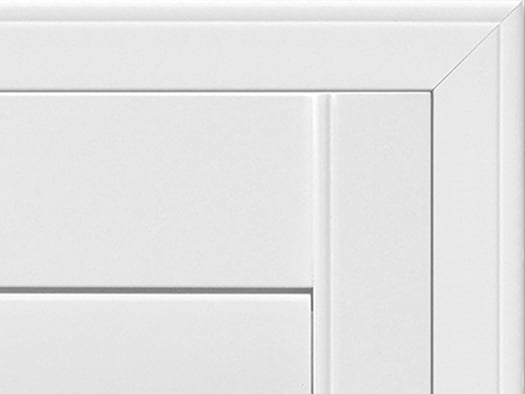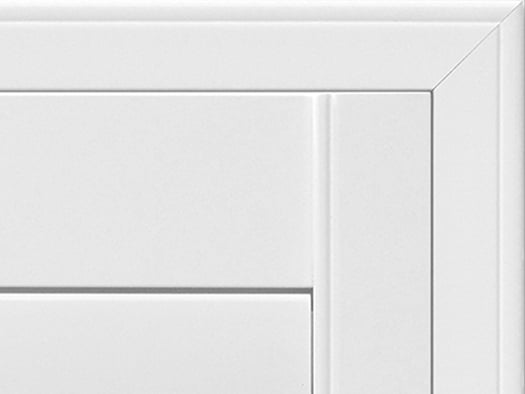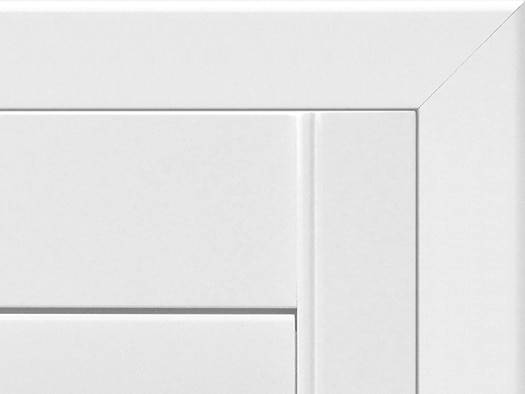 1 1 2 " & 2" BULLNOSE Z FRAME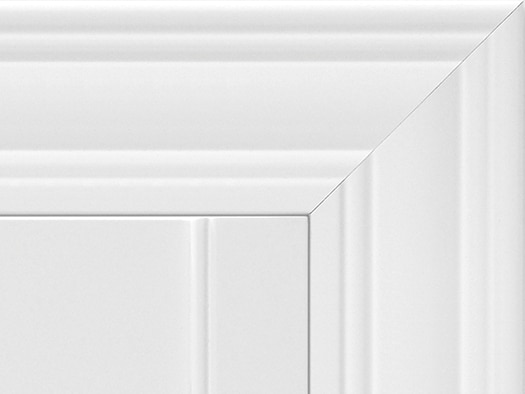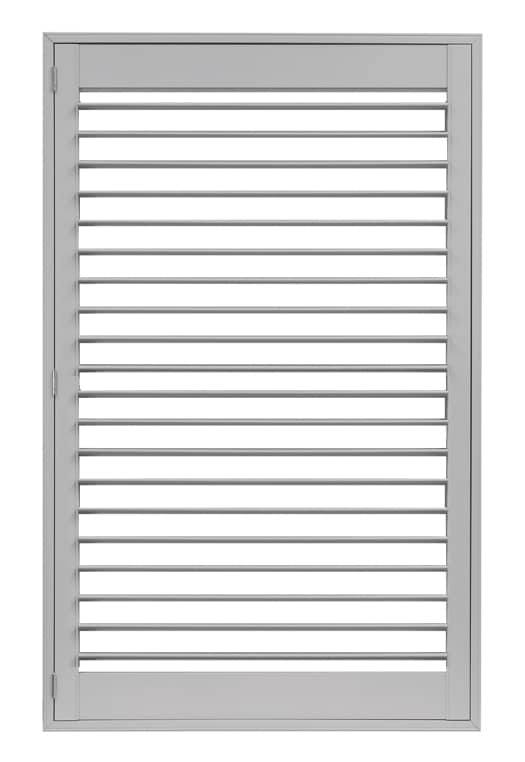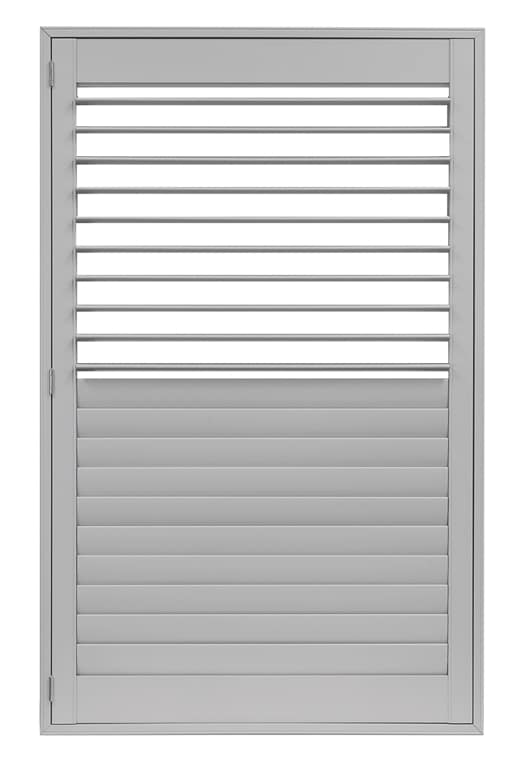 INVISIBLETILT™ with Split Tilt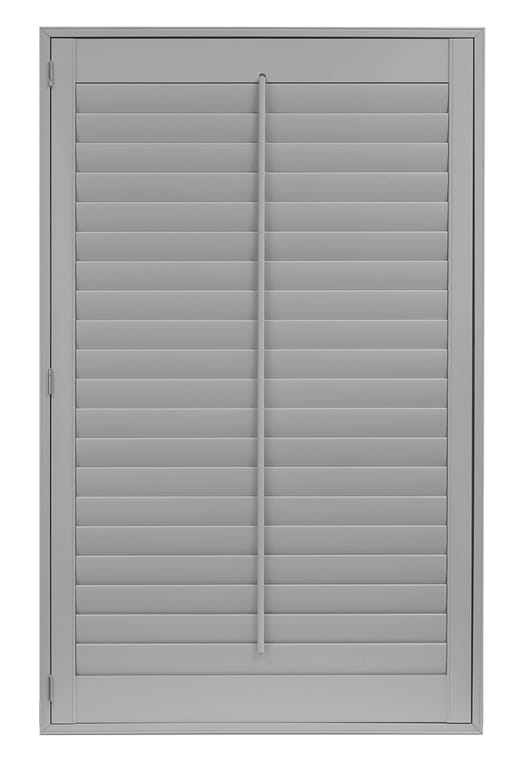 Unlimited in Width 132 in Height