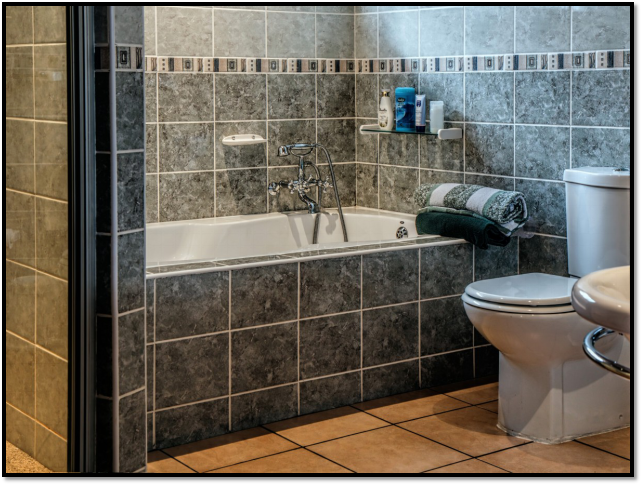 You home's bathrooms are as much a part of it as your bedroom, living room, and kitchen. A well-decorated bathroom can make a huge difference in your levels of relaxation and comfort.
Whether your bathroom is big or small, there are several ideas that can help you spruce up the space. If you're looking for tips and tricks to add a touch of class and color to your bathroom, then this blog is for you!
Corner Sinks
We've all seen the usual pedestal sink—it's ordinary, common, and makes small bathrooms look crowded!
If space is a factor, then a corner sinks come highly recommended. Experts say that they're a great way to give your bathroom a unique look and save space at the same time!
Not to mention, it's also more functional—you can decorate the corner and make it a rather appealing spot to do your makeup and style your hair.
A corner sink also saves you from awkwardly having to walk around the shower door that opens and closes right across the sink!
Shower Curtains
If you've got the space, then a glass door is perfect for your shower cabin. But if you've got restricted space, then you might want to go for a shower curtain instead.
A glass door takes up a lot of space, and it will make a small bathroom look stuffed. That's why shower curtains are a better choice—they make the place look spacious as you can open and draw them at your discretion.
Besides, there's a whole variety of designs, patterns, and styles that you can choose when it comes to bathroom curtains. Whether you're looking for something sophisticated or something quirky, the market's got it!
Over-the-Toilet Counters
If you want to do something particularly unique in your bathroom, then how about a banjo-style arrangement? This is a countertop that extends all the way from your sink and over the toilet.
Not only will this look give your bathroom a completely minimalistic touch, but it'll also provide some extra space to decorate and store items. A stone or wood slab is perfect for this minimalist feature.
Bathroom Window Dressings
Your bathroom window needs a covering—another opportunity for you to decorate the space.
Depending on the overall look and ambiance of your bathroom, you can choose a suitable window covering. You can choose anything from shades, shutters or blinds—just make sure they're water-resistant. Bathrooms are often moist and if the window dressing isn't water-resistant, it might get damaged because of the humidity and moisture.
Take a look at our extensive range of window coverings at Creative Window Coverings in Bellflower, CA. Request an in-home estimate today and let's find you a window dressing of your choice!