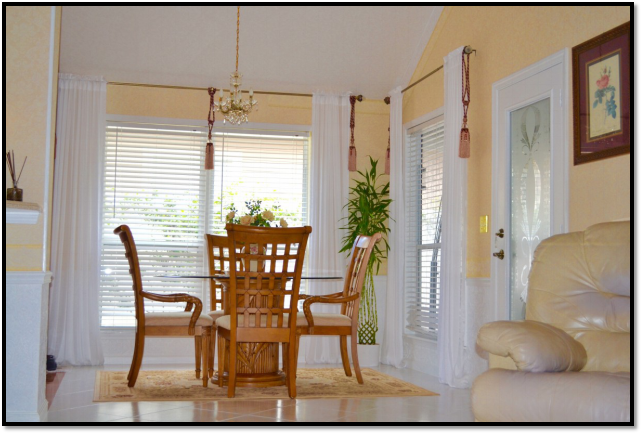 Ever been stuck in a room where you can't do anything to invite natural light and it starts to feel so stiff and suffocating? Sounds relatable? Well, that means you don't need us to tell you that you don't want that in your house!
Light is a very important factor in creating a calming, pleasant and breathable atmosphere. Without it, you start feeling like you're trapped in a dark, lonely, dungeon. That's why you need to know some fantastic window treatment ideas that can help you achieve what you're looking for—privacy, ambiance and light. At least a little amount of light, if not lots.
Fortunately for you, we've picked out some amazing ideas that we know you're going to absolutely love. So let's get started, shall we?
Choose the Right Window Treatments
Finding an appropriate window treatment option is at the very beginning of welcoming some light into your room. We suggest you go for something that doesn't compromise on your privacy and still lets the sunlight brighten your room. A great option for you would be roller shades. They can be fully retracted to let in all the light you want and if you prefer keeping the room dark, you could simple slide it down. It's the best window solution to play with the amount of light as much as you'd like.
Go for Creative Furniture Placement
Sometimes you may not realize but the reason why your room is always this dark is because of how you've placed your furniture. How about we change that? The idea is to keep your furniture away from walls and windows, instead of placing it along it. You want the windows to have enough space so that light can pass through and you want the walls to be open so that light can reflect off their surface. But if your furniture is placed as such that it's absorbing all the light and blocking the rest of it, your room will not be able to enjoy enough amount of light.
Lighter Colors Would Do the Trick
You may have heard how light colors reflect light whereas dark colors absorb it. That's why advise against wearing dark colors on hotter days! So use this advice for furniture too—buy furniture that's light in color, like white, fawn, cream, grey, etc. you could also paint the room in a lighter tone to create much bigger, brighter and more spacious look. Because light colors reflect light, they make the space seem larger and brighter than it really is.
For the best range of window treatments in La Habra, CA, take a look at Creative Window Coverings. We promise that we've got the solution to all your problems regarding window dressings! For more information, contact us today!