In today's modern world, where technology is rapidly advancing, life has become a whole lot easier. Pushing a button washes all your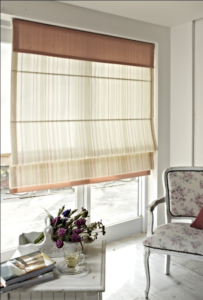 dishes; tapping an icon on your smart phone brings your pizza to your doorstep; using a thermostat controls the temperature in your home; the list goes on.
Our life at home has also become easier with the introduction of motorized shades. These are shades that permit you to adjust your window treatments as you wish, with just a touch of a button!
What makes them all the better is that you can also set a schedule for your blind adjustments to happen mechanically. These shades, especially if designed uniquely to fit your taste, can give your rooms the perfect boost.
Are you stuck in a rut trying to decide which window treatment to choose for your baby? Here we discuss why motorized shades could be a favorable choice to opt for.
They are child-proof
As these shades are operated mechanically, even if your child is playing about in the room, he won't get tangled up in strings or cords that generally come with other types of window treatments. So you can devour that cup of tea without the worry of having them in trouble, and the assurance that your baby is safe.
They look unique
Along with being safe, they are also fashionable and different, and will add a modern touch to your baby's room. You also have the liberty to choose the design and color, and the shape and size of your window won't matter. Moreover, you probably don't want your baby's room to look too dull, but when it comes to these motorized shades, you'll agree that safe doesn't have to be boring.
You'll be home, even when you're not
Motorized shades will allow you to have a presence at home even when you're away. If you schedule operation of your window treatments, you protect yourself from potential burglars as no one will know whether it's you operating the shades or not. This in turn, would be an added benefit for you and your family, as their safety from things like theft would be constant.
Creative Window Coverings, Inc. is a company based in Southern California that offers a variety of motorized shades you can choose from to optimize your baby's room and more! We also offer other types of shades and window treatments you may want to have a look at.