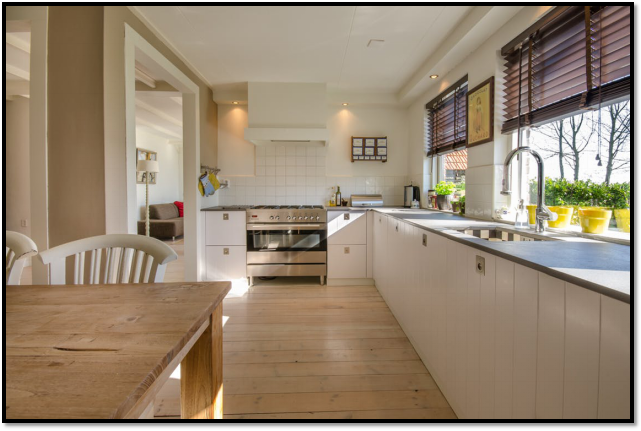 The kitchen is where the heart of the home lies, and so, it must harbor just the perfect ambiance. In modern homes, the concept of open-floor plans has become increasingly popular. This new style is rather convenient since this is where the entire family wants to hang out when they get together to enjoy a hearty meal together.
Speaking of the kitchen ambiance, many homeowners find themselves confused when it comes to choosing the right window treatments for their kitchen. And we don't blame them; finding the best option from the infinite choices available can be a little overwhelming.
But with a little help from us, we're sure you'll be able to find the perfect match! Here are some tips to help you get started:
The Lighting is a Huge Factor
When you're serving freshly prepared dinner, you'd like the kitchen ambiance to make you want to put your heart and soul into making delicious food. And a kitchen without enough light isn't exactly the best kitchen. Kitchens that aren't well-lit can be unwelcoming and might not seem like a very cozy place.
On that note, you also don't want it to be too bright. Find out if the kitchen is facing the rising or the setting sun, and then find an appropriate set of window treatments. Shades that offer you control over how much light you allow inside would be the best choice.
Consider Going Synthetic
Some modern window treatments aren't exactly suitable for high-moisture places; even if they're durable and moisture-resistant.
So if you're someone who cooks often or whose kitchen is frequently used, perhaps you should consider going synthetic.
So window treatments made from materials like faux wood, vinyl and PVC are great for dealing with the high humidity and steam in the kitchen area. And what's better is that these materials require less maintenance, so you won't have to worry about cleaning it or having to replace it too soon.
Consider Cordless
For households that have a lot of young kids running and playing around in the house, cordless window treatments are a great option. This means that there are no cords for the kids to hang on to or get tangled in. This option is particularly helpful for kitchens that have their windows very close to the chairs and countertops that the children can easily access. Besides, this is a really great recommendation if you've got a furry friend, or more, in the family too! After all, we know how they love playing with all kinds of hangings, don't we?
For more window treatment ideas and solutions for your kitchen, connect with us today. We, at Creative Window Coverings in La Habra, CA, promise to find you the best window dressing to make your kitchen pop unlike ever before!