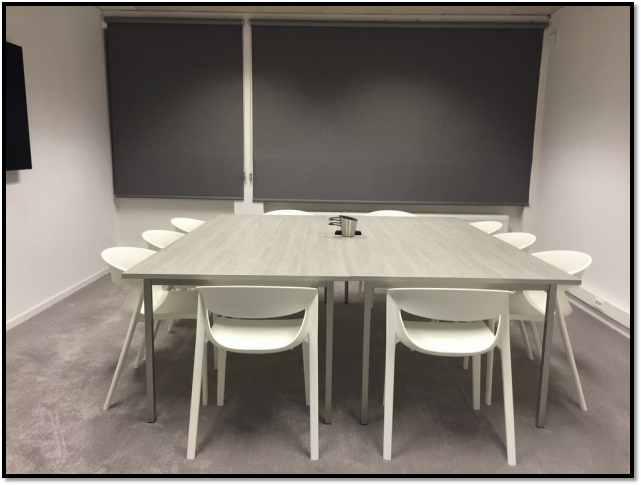 When it comes to choosing the perfect window treatments for your home, things can get a little complicated and possibly, overwhelming. If you've ever set foot in a specialized window solutions store, you'd know about the never-ending possibilities there are—blinds, draperies, shutters, shades, and so on.
A popular choice these days are the infamous roller shades. They're known for their elegance, sophistication and style—a perfect home décor addition for that optimal interior look. Roller shades not only score high in their aesthetic appeal, they're pretty great when it comes to usability as well. From blocking out extra light to maintaining your privacy, these window dressings are a highly ideal choice.
With roller shades jewelling up your windows, we assure you that your house will look simply spectacular. Here are some more compelling reasons to get you onboard with the idea.
Budget-Friendly
While it's good to have the luxury to spend as much as you like, it's even better to save where you can. And if you're getting a great window treatment at amazing prices, then there's nothing you have to lose.
Roller shades are a fantastic window treatment that adds a hint of sophistication and class to your humble abode. And what makes them an even more ideal choice is the fact that they're very budget-friendly. From amazing colors to extensive styles, there's a great variety of roller shades available at some very unbeatable prices!
Easy to Maintain
Imagine purchasing window treatment options that cost you a fortune, and are so hard to clean that you have to hire someone to help you every time you want to tidy it up.
Now, that may increase your expenditure and you could end up getting so frustrated that you might want to replace the whole thing. That would be such a waste of your hard-earned money!
Well, how about you avoid this whole situation by investing in a far more durable and easy-to-maintain window treatment option like roller shades? Unlike traditional blinds, roller shades come with one large piece of material that you can roll up and down. This means it would collect less dust and dirt, thus making it easier to clean and maintain.
Control Light
If you're someone who wants to have full control over how much light enters their rooms, then roller shades are the best choice for you. We've got roller shade designs that can eliminate light altogether and if you feel like welcoming light at anytime, you can simply pull them up.
Connect with us today for the best window treatments in Bellflower. We've got a ton of varieties and designs to help you find the perfect window dressing for your beautiful home!